IRS Letters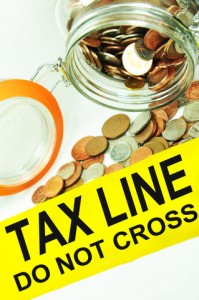 Have you ever received a letter from the Internal Revenue Service and panicked before you even opened the envelope? We can give you peace of mind. For a low annual fee of $147.00 for individuals, and $379.00 for businesses, we will have on file with the IRS a current Power of Attorney so that we also get a copy of that correspondence. We will then be able to respond to that correspondence, after talking with you, so that you don't have to talk to them. This does not include any audit or collection representation. Should that be required we can represent you and discuss the fee with you at that time.
---

"On behalf of our company, Oasis Illusions, I thought it time to take this opportunity to thank you for several years of service. You and your experienced staff have served us well. You have aptly handled all our payroll needs, and even sent friendly reminders when I've been late providing you my payroll information. The information you provide each payroll, each quarter, and annually allow me to accurately track our payroll expenses, while satisfying the various agencies' deposit requirements. As our company grew from having two on payroll to eight your handling of all payroll related matters allowed us to concentrate on our main business needs.

You and your staff went above and beyond my expectations in dealing with the Federal IRS and state agencies starting 2 years ago. Out of the blue the federal IRS changed my employer ID number in the middle of the year. This in turn caused a myriad of problems to various reporting agencies. Without your steadfastness and expertise I would have been helpless to answer all the computer generated requests, threats, and plain ole non-sense it caused. But, your office handled each notice with professionalism toward these agencies and myself. For all these reasons, and probably more, I am grateful for your services." -Bob Wear, President and Owner, Oasis Illusions, LLC

"Thank you very much for your great help in solving my IRS problem. I'll take your spleen out for nothing!" -Alan

"[I wanted] to thank you personally for your time, honesty, understanding and integrity. Many people with IRS problems become lost in a shuffle and continuously find themselves bumping into numerous brick walls.

I really appreciated the personal attention and the compassion I received for the dilemma I found myself in. I am taking this time out to say thank you very much." -Linda

---
Complimentary Consultation
Our trained CPAs and certified tax resolution specialists work diligently to find the best outcome we can on your tax issues. Call us at 856-256-1490 or email ckm@montecinocpa.com to set up your no-cost, no-obligation, no-pressure complimentary consultation today.