State Tax Issues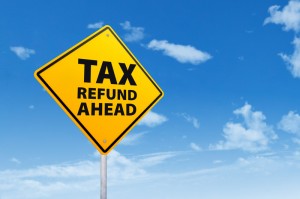 The various States also have filing and payment requirements in addition to audits of tax returns. These include income, payroll and sales taxes. In most instances their procedures for collection are very similar to the IRS. We can also handle these issues.


---

"Some bad advice and a bounced state tax return brought me to the conclusion that I needed a more competent CPA. I had recently met Charles Montecino and was immediately impressed with his professionalism. It was obvious that he is good at what he does and I became a new client. Charlie helped me straighten out a jumble of C-Corp, S-Corp, LLC and personal structure making life much easier.

Eventually, Meggan started preparing my returns and I have been amazed at her speed and accuracy. I am confident that I always get all the deductions and credits to which I am entitled and I have never had a return bounced for incorrect compilation.

I highly recommend Montecino & Ciaccia." -Steve Drake, Pro Tech Services

---
Complimentary Consultation
Our trained CPAs and certified tax resolution specialists work diligently to find the best outcome we can on your tax issues. Call us at 856-256-1490 or email ckm@montecinocpa.com to set up your no-cost, no-obligation, no-pressure complimentary consultation today.